Time and Place
The conference will take place from May 12th to14th, with optional extras from the 15th to 17th, in Dingle, Co.Kerry, which has been the home of the world-famous Dingle dolphin for about 24 years now.
Our venue will be the Dingle Skellig hotel which is located on the shores of Dingle harbour. The conference suite looks directly out onto the home territory of Fungie the dolphin.

Format and presenters
We have a lot of expertise within our own community in Ireland, but we have also invited some leading figures from Europe, Canada and North America who have a wide-ranging understanding of the interactive cetacean phenomenon, both from a scientific and lay perspective. The role of these guests, as of all the speakers, will not be to lecture the audience in a formal way but to present a question or topic based on their own experiences or research, outline some of the issues briefly and to open the subject up for general discussion. We expect many audience members to have something equally interesting to say. Finally one of the co-ordinators will have the task of summing up the contributions and if possible finding a consensus of opinion.
In a three day period, we plan to cover about 10 topics in 60 to 90 minute sessions. In between there will be time for meeting old friends and making new ones during meal and coffee breaks, for walks to the nearby beaches, for evening film shows and social events. Many participants are staying on for a few days to explore the wealth of natural beauty and cultural interest which is to be found in the Dingle area. We're also offering a programme of whole and half-day excursions and other special workshops on the days following the conference.

We have a wide variety of expertise and points of view amongst our delegates and this is reflected in our choice of presenters. Click here to read more details on who is coming and what their field is!
Many of the topics we expect to cover are inter-related and many of us have experience of different dolphin situations, so presenters and others will likely have contributions to make to several or all sessions, and this will be a real opportunity for all of us to think outside the boxes.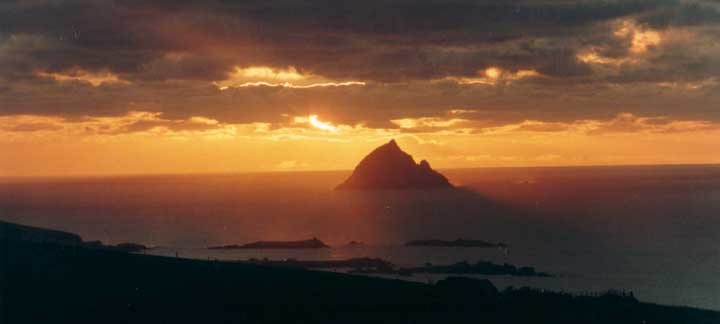 The conference programme can be viewed here; please note that the running order and even the content may still be altered or fine-tuned up to the last minute!
The conference won't be all talk. As well as some presenters showing slides and film clips during the day's sessions, there will be full-length films shown in the evenings. First up will be The Dolphin's Gift, made in Dingle in 1990 and so far the only professionally made documentary about a solitary dolphin. The film raises a number of topics for further discussion and DVDs will be available for purchase. The multiple award-winning documentary Saving Luna, which is currently taking film festivals by storm all across North America, is next on the list. Other little seen films are available if we can squeeze them in, but the final night will be mainly social, with an informal dinner for those who wish and a traditional music session in the conference venue. All welcome to help move the tables off the dance floor!

Cost
Admission to the conference costs €175, which covers the full three days, including evening programme and teas and coffees during the day. (Naturally this does not include your meals, accommodation or travel.)
Please note that there is no fund-holding organisation behind this conference, we are not in receipt of any grants or other economic support and the whole event depends entirely on many many unpaid hours of work on the part of the organisers and helpers!
all photos © Graham Timmins