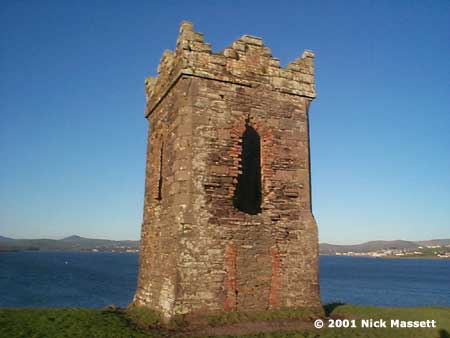 Well, our cunning plan didn't quite go as we thought. On arriving at the beach there was a swim trip just leaving, the boat seemed pretty full which was actually really good to see. Even at this time of the year people are still coming with the intention to swim with the dolphin, (other than ourselves of course). We saw Fungie off the point and kitted up. We were in the water pretty quickly, but the dolphin showed no interest what so ever, he was off fishing in the channel. We hung around for a while, as the morning was beautiful, it was a joy to be swimming in sunshine for a change. But to no avail, maybe it was the change in routine, maybe not, whatever we didn't get a peek out of him
I was still really glad that had we decided to swim early. When we swim every day, 3 O'clock becomes the focus everything must be finished before 3 and there is little time to do anything after. So at least it was nice to have the rest of the day ahead of me. We met up with Aidan later this evening, he had gone out sailing and said that Fungie was very quiet with him also. Maybe it wasn't the time change after all, maybe he just wanted a day to himself.
Suzanne Murtagh

Swimmers – Nick, Keith and Me
Water time – 30 mins
Fungie time – zilch!